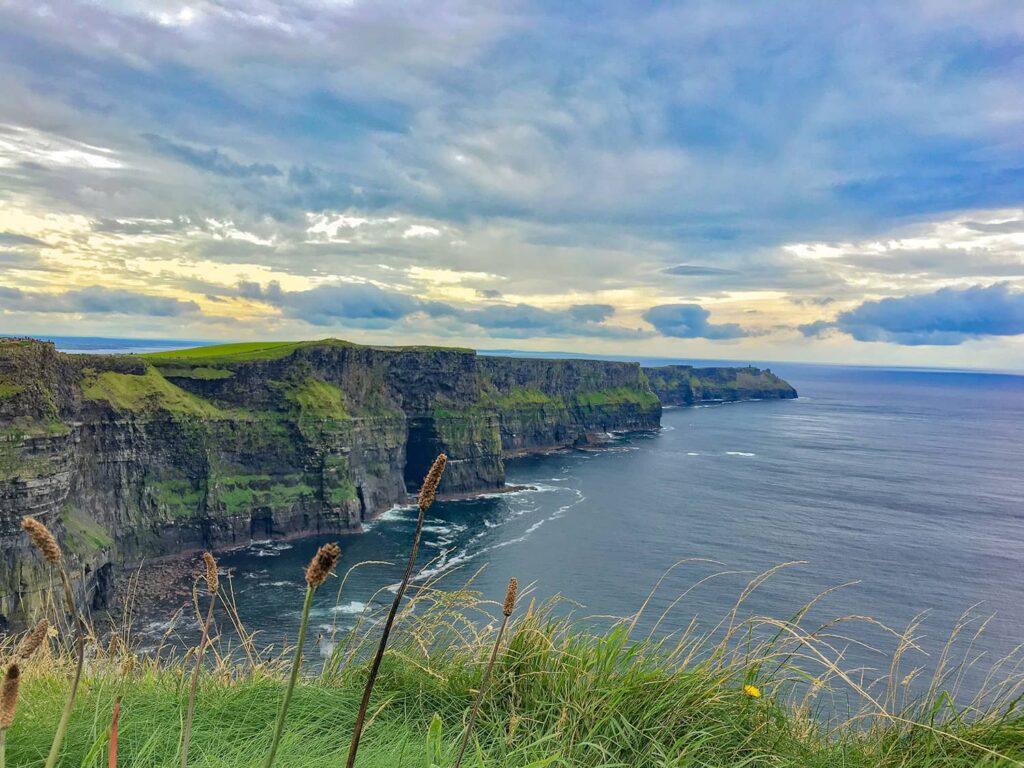 Years ago, my son, Teddy, and I took a trip to Ireland. He had just graduated from high school; I was a newly divorced single dad and it seemed like a good opportunity for some male bonding.
Being of Irish heritage, I was looking forward to visiting the Emerald Isle for the first time. Teddy, I think, was looking forward to it for another reason – he was eighteen and could legally drink in Ireland, certainly much to look forward to.
We landed in Shannon at six AM, immediately went to the hotel and crashed for five hours. Those red-eye flights were my least favorite and continue to be so. Our plan was to wander aimlessly through southwestern Ireland doing what seemed interesting as we stumbled through the "Old Sod".
At the time I had been able to cash a few hefty commission checks, so we were staying at some pretty cool venues. Ashford Castle in Cong was our home for three nights and they offered their guests several attractive outdoor activities. Fox hunting, lawn bowling, horseback riding and even a nine-hole golf course was offered. Hanging with my eighteen-year-old son pretty much eliminated the first two on the list so we opted for the latter two.
For the horseback riding event the hotel contracted with a local ranch and, in this case, the owner took Teddy and I for a leisurely saunter throughout the castle grounds and the adjacent neighborhood ranches. Having ridden recreationally in El Paso while serving with Uncle Sam, I was reasonably proficient in handling a horse and confident in my horsemanship skills. But then I had never ridden "English" style, only "Western". First thing I noticed after hopping on the saddle – no horn, nothing to hold on to. Secondly, the "English" style requires a rein in each hand. In El Paso you grabbed the reins in one hand, leaned into the horse to change direction, and the horse seemed to know what to do. These Irish horses were belligerent fuckers, but nonetheless we thoroughly enjoyed the ride.
We were riding past the owner's ranch when we saw a bus of youngsters offloading. I asked what was going on and was told that these were physically, and mentally challenged kids and they were there to ride the two resident ponies at the ranch. Apparently, the therapy was very helpful in the kids' development. I asked our guide if it wasn't a little dangerous having these kids sitting up there on top of the pony. "Not to worry" I was told. "Those are Connemara ponies. Any animal raised in that area has had to put up with such hardship growing up that they're among the most docile animals on the planet". After having visited that area earlier on our trip I can understand why. Incredibly rugged land, nothing but endless stones and peat.
A side note. During the ride our guide asked where the missus was. I told him I was recently divorced and that, while at times it was difficult, things were beginning to smooth out a bit. He told me he and his missus had been going through a bad patch for about five years. When I asked why they didn't just split I was told "this is Ireland, son, there is no divorce here". Yikes! Course this was back in 1988, but still……………. anyway, then we started talking about the Connemara ponies.
The next day we opted for nine holes on the Castle grounds. The weather was overcast but still fine and when we showed up on the first tee we were met by Liam. Liam was about eighteen or so and he told us he was a busboy for the hotel restaurant. This was his day off and could he join us. Of course, we said. Then we proceeded to tee off.
At the time I was a low single digit player. As it turned out, so was Liam. Teddy never played a lot of golf, eschewing the sport for tennis. Still, he had great hands and always managed to scrape it around in the low 90's while only playing once or twice a year. Both Liam and I managed to hit it down the middle on the first. Teddy started it right edge of the fairway for a draw and managed to push slice the thing into the parking lot of Ashford Castle. He played it as a lateral and we finished the hole. Number two was a dogleg right and once again the busboy and I managed to find the fairway. My son, wiser now, tried to play it down the middle but, instead, shoved it even farther right than on the first hole.
By now Teddy was getting a little frustrated not to mention losing balls at an unheard-of rate. After a repeat of his first two drives on the third hole, this time into the gorse, both he and I were a little upset. Me, because I felt a little bad for him, him because he was embarrassed. Liam just seemed to roll with it. The fourth hole was a par three, 185 yards downhill. I told Teddy to tee it up first, change things up. Not so much. He came into the ball with a wide-open face and pushed it 50 yards right of the green. Now neither he nor I were enjoying the round. As we walked off the tee, I suggested he stop pouting and maybe "aim the goddamn ball more to the left".
As he trudged off, mumbling, to find his ball somewhere in right field I noticed Liam had been quiet. Now, as the two of us walked toward the green he looked at me and said "Sir, I doan think the lad is trying to hit the ball over there".
So yeah, maybe it takes an eighteen-year-old kid from Ireland who busses tables to teach me a little patience and tolerance. Always was a slow learner.