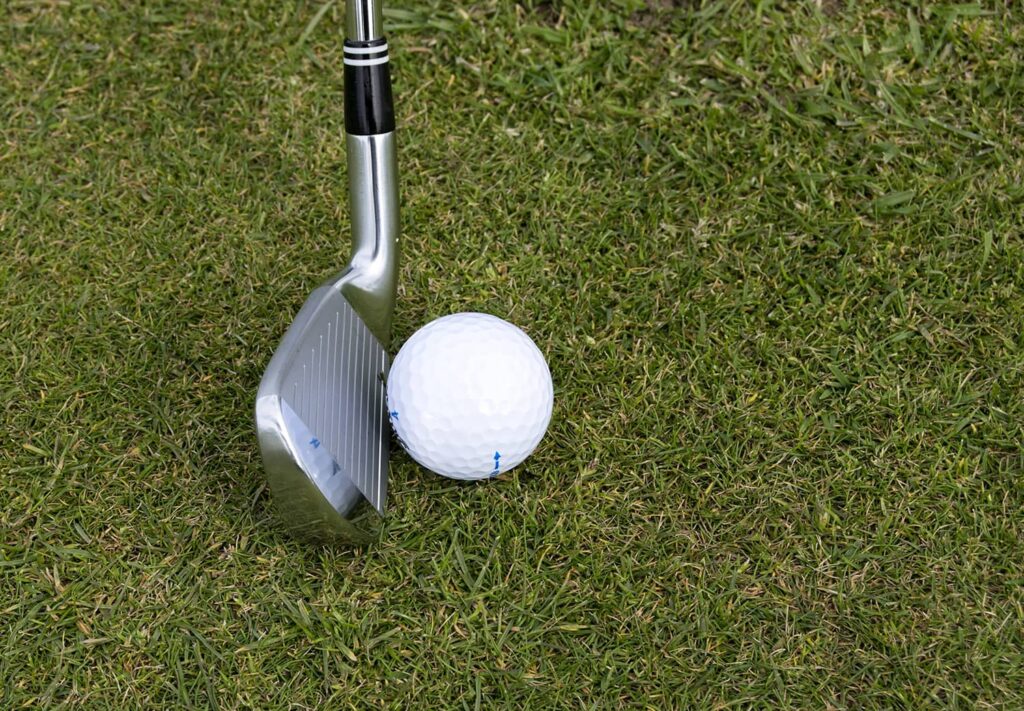 Golfers come in all ages, sizes and genders. Some folks have only played for a few years, some have only recently taken up the game. For a lot of us though, we've been playing regularly for 30, 40, 50 years or more. And, for those of us in the latter category, it's probably the most constant thread in our journey.
I took up the game as a kid. If you caddied, you played the game. You copied the swings of the low handicap members and made fun of the hackers. Monday was caddie's day when you could play as many holes as you wanted until noon. I remember the first hole at Pawtucket Country Club. The tee shot required a sixty yard carry over a small portion of the Ten-Mile River. A mere chip shot. But, when you were a young kid just taking up the game, the pressure to carry the water with the older caddies watching was debilitating. It took me that entire first summer before I could tee it up on number one and be relatively confident I wasn't going to be made fun of.
I've been married more than once, have two great kids, three grandkids and have a wife I'm not certain I deserve. I've lived in nine states, have worked for four companies and started six others. Through it all the game hasn't lost its appeal, ever. I've been a member at six different clubs and have played my fair share of munies and daily fee courses. Looking in the rear view mirror, I still think the game is a microcosm of life.
As a youngster I learned both the good and the bad from the players I caddied for. The stand-up guys would be engaging, count all their strokes, tip well and occasionally give you a couple of balls or an old club or pair of shoes. The losers always miss-counted strokes and, I swear, a couple of 'em actually had holes in their pocket from where they could drop a ball instead of losing a couple of strokes. These guys kinda ignored you for four hours and when it came time to pay up the only tip was some loose change.
Before I went on active duty, I played in a church league every Friday afternoon at a local nine hole course. At the time I was playing pretty well and usually finished the nine within a few strokes of par. I had been working on the maintenance crew at one of the private clubs in the area and Friday was payday. I stopped at home to change and pick up my clubs before I headed out for league play. When I hopped back in the car, I thought about dropping my check off at the bank while on the way to the links. I reached in my pocket only to find it had gone AWOL. Now this was just after graduating from college when everything was paycheck to paycheck and missing one would mean no gas, no beer, no money with which to pay golf bets. I was devastated. I went to the course, teed it up and promptly carded a 45, the highest nine hole score I'd had in five years. The point here is that if something's bothering you or your head isn't in the right place your game will suffer mightily.
If you've had a fight with your wife, girlfriend, partner or anyone dear to you and you're scheduled for a round with the guys or gals either cancel or do not, I say again, do not make any wagers more than a couple of bucks. I'm living proof that wagering significant cash when something's weighing on your mind is a recipe for taking it in the shorts.
While I was in the Army, I was stationed at Ft Bliss, Texas – a misnomer if ever there was one. Although, the alternative was Vietnam and I consider myself extremely fortunate for my number not to have been called. They had a very good golf course on the base and we soon had three or four guys who could always play on Saturdays, occasionally after work. Sometimes I'd just show up and hook up with whomever was on the tee next. Golf was the great equalizer. One day I'd be paired up with a staff sergeant, the next a three star general and unless it came up in conversation I wouldn't know. It was always Tom, Gerry or Bob, never Sergeant or Sir.
Spending four hours with someone you had just met and observing their etiquette, adherence to the rules of the game and engaging in enjoyable conversation was more than sufficient time to decide if you ever wanted to see them again, much less tee it up with them.
The game has taught me much, introduced me to the best friends I've ever had and helped me immeasurably in business. I'm thankful for my old man kicking me out the door and making a caddie out of me.