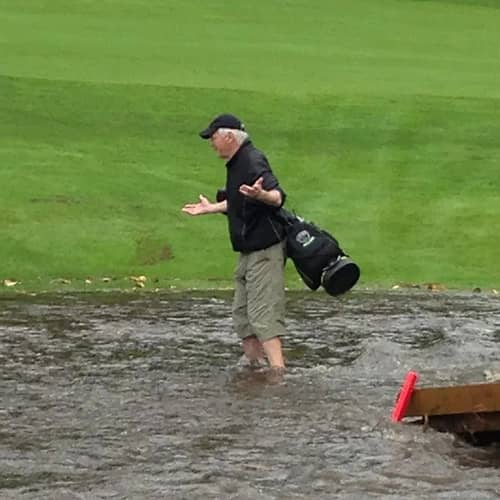 About Ted Mulcahey
I've lived throughout the US, the past 35 years in the Pacific Northwest. I'm an Army vet, sales and marketing VP, entrepreneur, business owner, avid reader, one of nine children, former caddie and lover of dogs and golf. The last twenty-five years were spent in partnership with my wife Patte as the owners of highly respected and published hospitality interior design firm in the Seattle Area. We're now living on Whidbey Island and enjoying its rural bliss.
Growing up in Rhode Island and working as a caddie at the local country club encouraged a lifelong relationship with golf. As the oldest son in a family with eight siblings, it was expected that all needed to contribute financially to the wellbeing of the family unit. My dad was the sports editor of the local newspaper, and my mom did her best – between pregnancies – to keep things on an even keel. With her quirky sense of humor and her insistence that us kids could be anything or do anything as long as we made a genuine effort to do so, we all ended up respectably.
The caddie upbringing helped the swearing immensely and apparently contributed a heavy dose of sarcasm to the sense of humor I inherited.
I write about things I've seen and places I've been. I try to incorporate personality traits of people I've known into my fictional characters although none of them exist in reality. Many of the locations are real but the names have been changed. With regard to science and animal behavior, I've done my best to research and be accurate. That's not to say I may have screwed up a few things.
I hope you enjoy the stories and please reach out to me if you care to.